Elaine Couglar and I have a lot in common. Like me, Elaine Couglar is a retired teacher. Like me, Elaine writes historical fiction set during the American Revolution. Our approach in our writing is, shall we say…different. Elaine writes from the Loyalist point of view, and I write from the Patriot's point of view. How fun is that? Welcome, Elaine.
Talk about the books you've written. What was the first seed of an idea you had for your book? How did it develop?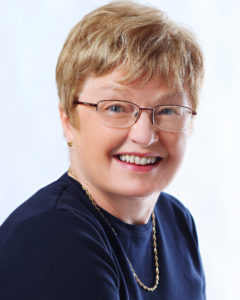 Almost ten years ago my son asked me if there was anything I wished I had done in my life and the answer just popped out of me. "I wish I'd written a novel." No thinking, no mulling, no pondering. The words just bubbled out, surprising me more than him. He responded by noting all the things I'd done and the talents he thought I had (I think he wanted moneyJ) and my recent retirement from teaching, finishing with "If not now, when?" From that seed my ideas grew to thinking about my Loyalist ancestors, researching the American Revolution from their point of view, and just starting to write their fictional story against the backdrop of that interesting history. Today I have completed The Loyalist Trilogy.
What a wonderful son you have! His prompting led you to this wonderful career. Now that you're a writer, has writing changed how you read books now? How so?
Such an interesting and insightful question, Elizabeth! For a while writing changed the books I read and then it changed the way I read. I learned that the author has the same job to do as the painter who first does the underpainting and then gradually adds the detail, bit by bit, until voila! the final masterpiece is ready. We get to view that final artwork. The detail, the sparing use of colour, that one remarkable touch that the painter has—all are there for us to see. What we don't see are the changes, the do-overs, and the soul-searching until the painter achieves just what she wants. That process is the same for writers. When I read now I can't help seeing the thoughtful word choice, the clever use of detail, the sparing descriptions that allow the reader to make his own assumptions and thus be more engaged in reading.
I love that analogy, Elaine. What kind of response do you get when you tell people you are an author?
People are so kind. Even those who don't really read show that flickering of interested eyes. Most people inherently seem to realize the work that it takes to bring a book to fruition and there is a certain respect for that. The cream cheese icing, though, is having your neighbour run after you on your walk at six in the morning to tell you how much he LOVED your book, a book he bought because he wanted to support you but then fell in love with. And when the very rare negative comes out of someone's mouth, you just count it as balancing the praise. Once I was asked a question about why I used the word "wee" as in "wee child" and told that it annoyed the speaker. Immediately hands shot up all over the audience. Those people supported my use with lots of compelling comments and I just stood back and listened. Pretty cool. So there is a lot of support for authors.
Aren't readers wonderfully supportive? What books have influenced you as a writer?
There are so many. And it's hard to remember details. Some I loved because I could relate to the characters so well. Others I still remember twenty or thirty years after reading them. Plot is important to me. I like the premise and the way the author develops it. Sharon Kay Penman's The Sunne in Splendour started my long love affair with this author's work and showed me what excellent historical fiction could look like. I strive to use the history wisely and correctly in my books while developing a story that causes my readers to lose their sleep. I got that from Sharon whom I finally met last year at the Historical Novel Society Conference in Denver. Fabulous!
I will be looking for Sharon's books. What is the best piece of advice about writing that you have ever heard or read? What would you tell aspiring writers today?
There is one pithy saying that is a little rude but absolutely right. If you want to be a writer, to publish books, to grow in your chosen profession you need to expand your writing skills continually. And to do that you need to remember these three little words: ass in chair. Just keep writing when you're too busy, when you don't feel like it, when the muse is on a cruise, when your kids are knocking at the door, when your spouse wants dinner, when you'd rather watch the idiot box. Ass in chair.
I love that phrase! I'd heard of HOKBIS (Hands on Keyboard, Butt in Seat), but your phrase is so much simpler and to the point.  For your non-fiction book, what most inspired you to write this book? A person or people? A place? Something else?
I actually don't yet have a non-fiction book but I have an idea. Actually it's inspired by my husband who always sees the next thing we could or should be doing. He thinks my blog posts would make a detailed and helpful how-to book for other writers. We're in the planning stages and may have a cover design but lots of editing and thought is needed to achieve this goal. I plan to start in the new year.
What an exciting new project. Is there anything else you would like readers to know about you?
Although I loved raising my children, sharing my family's life, and being a high school teacher, once I started my writing journey a new joy found its way into my heart. I love meeting readers and writers on my speaking tours. Hearing their questions as they share their unique perspectives feeds my adrenalin. Just now I'm working on doing Skype-type speaking gigs wherever book clubs and other groups will have me. But the most fun is sitting at my computer with my hands hovering over the keyboard as my thoughts jump onto my computer screen. It's fabulous, especially when my words make me smile or laugh out loud or cry real tears, or they just sing out a lyric melody in their own unique way. I am a wordsmith.
Indeed, you are, Elaine! Thank you for visiting with me today. Wishing you all best as you continue your writing journey.
The Loyalist Legacy blurb:
When the War of 1812 is over William and Catherine Garner find their land in the wild heart of Upper Canada. Here dense forests, wild beasts, disgruntled Natives, and pesky neighbors daily challenge them. The political atmosphere of greed and corruption threatens all of the new settlers' hopes. William hurries back to Niagara to check on his parents from whom he has heard nothing in almost two years, promising to return in time for spring planting.
With deep insight into the struggles of Ontario's early settlers, The Loyalist Legacy shows dissension and mounting fear as the Loyalists approach another war.
About the Author:
Elaine Cougler is the author of historical novels about the lives of settlers in the Thirteen Colonies who remained loyal to Britain during the American Revolution.
Cougler uses the backdrop of the conflict for page-turning fictional tales where the main characters face torn loyalties, danger and personal conflicts. Her Loyalist trilogy: The Loyalist's Wife, The Loyalist's Luck and The Loyalist Legacy.
The Inspire! Toronto International Book Fair selected The Loyalist's Wife as a finalist in its Self-Publishing Awards. The Middlesex County Library selected the book as its choice for book club suggestions. The Writers Community of Durham Region presented Elaine with a Pay-It-Forward Award.
Elaine has led several writing workshops and has been called on to speak about the Loyalists to many groups. She writes the blog, On Becoming a Wordsmith, about the journey to publication and beyond. She lives in Woodstock with her husband. They have two grown children.
Elaine's books are available on Amazon
Visit Elaine at her Website
http://www.elainecougler.com/news/author-bio/
Or
Elaine Cougler can be found on Twitter, Facebook Author Page, LinkedIn and on her blog at http://www.elainecougler.com/blog/
Elaine's Blog Tour