AudioBookworm is featuring the audiobook version of The Cavanaugh House on a tour from May 3-12. Join the fun and enter to win a $50 Amazon Gift Card! See the tour schedule below.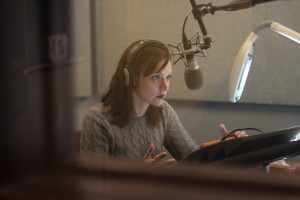 About the Narrator:
Amy McFadden  has narrated over 250 titles in many different genres with a focus on Comedic Fiction, Romance, and not-super-violent Thrillers.  She is an Earphones Award winner, and a four-time Audie Award finalist in Humor, Mystery/Thriller and Literary Fiction.
What readers are saying about the audiobook version of The Cavanaugh House: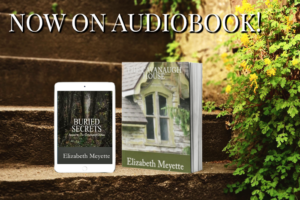 "The Cavanaugh House is one of the best audiobooks I have heard. The story itself is brilliantly written and with Amy McFadden's narration it really comes to life. I was able to connect to the story and characters through Amy." Lynn
"The most entertaining part for me was the unfolding of the secrets and mystery that are an important part of the story…Amy McFadden brought the characters to life by voicing their humor, determination and insecure moments. I could easily picture the situations as I relaxed and listened to the great story." Barb
"Endings are often difficult and contrived, but this one wasn't and for that I was grateful." Audiobook Reviewer
"The spine-chilling epilogue grabbed my attention immediately! I love Meyette's style!… The narrator has a clear, concise voice, and is able to articulate each character skillfully." CeeCee Lawson, The Literary Melting Pot/Romance Bookworm Reviews.
"Amy McFadden does a spectacular job narrating The Cavanaugh House." Diana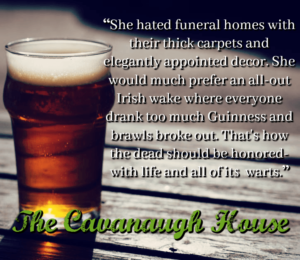 Here's the Audiobook Tour Schedule:
May 3: Dab of Darkness
May 4: Lomeraniel and Read Day and Night
May 5: Between the Coverz 
May 6: The Desert Bibliophile
May 7: A Book and A Latte
May 8: Ronelle Antoinette
May 9: 2 Girls and A Book
May 10: Lynn's Romance Enthusiasm and Cinnamon Hollow
May 11: Bookaholic Swede
May 12:The Literary Apothecary and The Book Addict's Reviews
Join the fun and enter to win a $50 Amazon Gift Card!