Amanda Shalaby and I have been Crimson Romance "sisters" since our first books were published one month apart. Like childhood friends, authors who debuted with me will always have a special place in my heart. Welcome, Amanda. Tell us about the book you've written.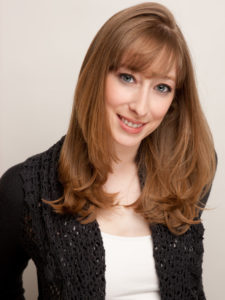 Kingsley Manor: The Complete Series is a neat little package of my very first published book, Rhianna, and its sequel, Audra.
In the first novel, Rhianna Braden finds the enigmatic Lord Guilford Kingsley on her doorstep.  He escorts her to Kingsley Manor, where family secrets and scandals begin to unfold until Rhianna is forced to make a life-altering decision—while discovering that some secrets are not meant to be kept.
In the second novel, Audra Kingsley, a wealthy heiress, may not have seen much of the world, but she knows exactly how she wants her future to play out – but there are nefarious individuals who have other ideas for her.  Suspense, deception and the power of true love are laced through this adventurous tale.
Both were RONE Award nominees, and well-received by critics and readers alike.
Congratulations on your RONE Award nominations. How would you describe your writing process? Do you outline? Let the muse lead you? Or something else? 
For me, a story always spawns in the same manner.  In my mind's eye, a scene will appear with layers of veils clouding the details.  It often includes one or two characters.  Eventually, one-by-one the veils are lifted and particulars emerge. Who are these new characters? Where are they?  What are they doing?  Sometimes everything comes together very quickly.  Sometimes not.
How do your characters influence your writing? Do you have disagreements with them?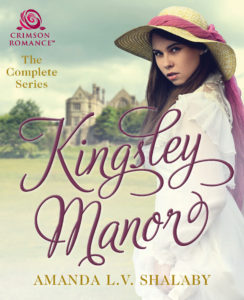 My characters like to make it very clear that I am telling their story, and I don't always have the facts straight.  When I'm way off, they don't hesitate to let me know it.  My current WIP has shifted so many times because I didn't have the big picture, but they did.  I've learned to listen to them.
I know what you mean. My characters go on strike if I don't behave. What is your research process like? Do you enjoy it? 
Writing historicals is hard for me because I don't like to plop my characters into a historic setting but leave them with modern-day sentiments.  I want both my setting and my characters to be as authentic as possible, which means hours and hours of research.  Sometimes, the research can really slow the process down.  There are times when I have to tell myself enough is enough and move on with the story telling.
I get lost in research, too. But so many fascinating facts come to light! Is there an aspect of writing that you favor over others, e.g. dialogue, exposition, description of a scene, setting, or character, etc.? Is there one that is more difficult for you?
I'm not one to write a story from beginning to end.  I hear dialogue before anything else.  Often, multiple conversations will develop and they have a tendency to become the outline for the story.  I will write most of the dialogue for a novel and then go back and fill in the details as they become clear to me.
What is the best piece of advice about writing that you have ever heard or read? What would you tell aspiring writers today? 
Having a great story is not enough. Writing a first draft is not the beginning and end of writing your novel.  Your manuscript has to be polished before anyone else will give it a look.  And it is critical that you know your audience.  People come to me all the time having no idea what their genre is, and often times the reason they don't know their genre is they don't read.  (Yes, there are people out there who write and do not read!)  So, polish your manuscript and read.  I hate to think of all the great stories that never get out there because the author thought the story itself was enough.
Excellent advice. What surprised you as you wrote these books?
That I could write this style and genre!  It wasn't what I started out writing as a young girl.  But for those familiar with my books, they know I started writing Rhianna for my grandmother.  I knew nothing about writing historicals, and I knew even less about England.  The full history of how I began writing in this style can be found on my website under Rhianna/The Inspiration.  Of course, now writing historicals is such a large part of who I am, I can't imagine my life without these stories.
Visit Amanda at:
Amanda's books are available at: