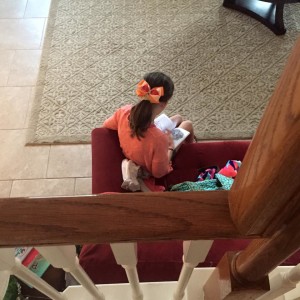 N.B. The artists depicted on this page are my grandchildren. The pictures have nothing to do with the stories…yet.
The Go to Sleep Tree
Sam cannot go to sleep because he is worried. He worries about the bully at school, he worries about the big dog down the street, and most of all, he worries that everyone in his family will fall asleep before he does. Sam is afraid that he will be alone and awake in the middle of the night. Sam's mother gently comforts him as she provides a tool that Sam can use to fall asleep easily.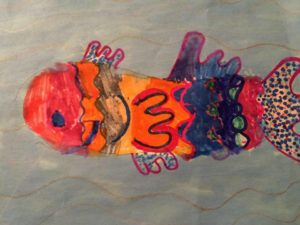 Rise and Shine, Caroline
Unlike Sam, Caroline has no trouble falling asleep – in fact, she's a lazy-bones who wants to sleep all day. Rise and Shine, Caroline is a story in verse that encourages her to arise and experience the beauty of nature all around her.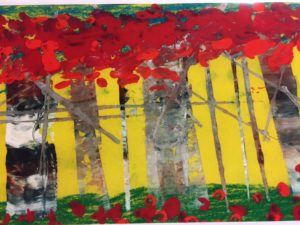 At Annie's House
Zoe lives with a large family in a wild, busy house. She often visits her neighbor, Annie, whose house is quiet and clean and orderly. She compares the two, and while Annie's house is a peaceful respite from the chaos of her home, in the end it's clear that Zoe loves her family and her home.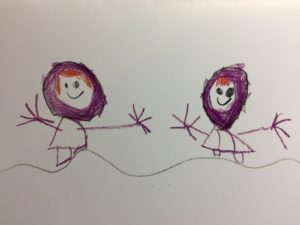 Crazy Grandma
What is Grandma doing? She's acting so crazy! Dressed in polka dot tights, a striped dress, neon green tennis shoes and a big bow in her hair, Grandma is causing commotion wherever she goes. But Lucy loves her Grandma anyway.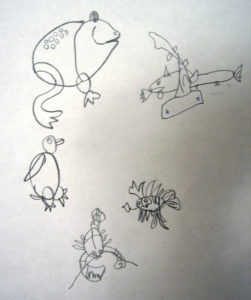 Happy Birthday to Me, Happy Birthday to You
Evelyn loves her birthday. Everyone smiles and says, "Happy Birthday, Evelyn!" and gives her presents and hugs and kisses. She is the Most Important Person of the Day—like a queen! But what is this? She has a new cousin who is born ON HER BIRTHDAY? Now people are paying more attention to this new baby and forgetting to smile and give her presents. How will Evelyn learn to share her special day?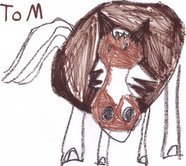 Save
Save
Save